Louis Whitcomb is leading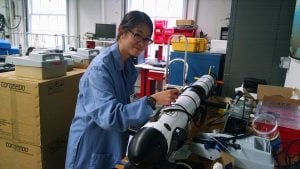 a short course in Robot Systems Programming with the Robot Operating System (ROS) at the Woods Hole Oceanographic Institution on Nov 29, 2017 – Dec 1, 2017.  More information is available here.  JHU ME PhD student Andrew Spielvogel is assisting with the course.
This course will employ  EduMIP mobile robots as a teaching platform for programming ROS in Lunux.